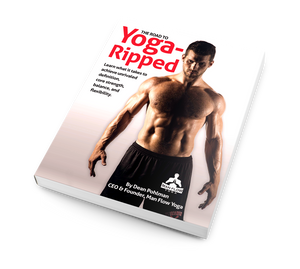 The Road to Yoga-Ripped is a tool for readers to truly understand what it takes to get "yoga-ripped", covering such topics as yoga applied to a multitude of physical fitness areas, nutritional science, and clearly defined lifestyle approaches to help you achieve more personal fulfillment and happiness.
This book also includes commentary to give you the context in which I wrote each blog, to help you get into my head and understand my mindset while writing each one.
Road to Yoga Ripped?
I received the calendar but have not received the book yet. Was thinking it was on back order ?????